Steven Sabat Honored With 2013 Edward B. Bunn Award for Faculty Excellence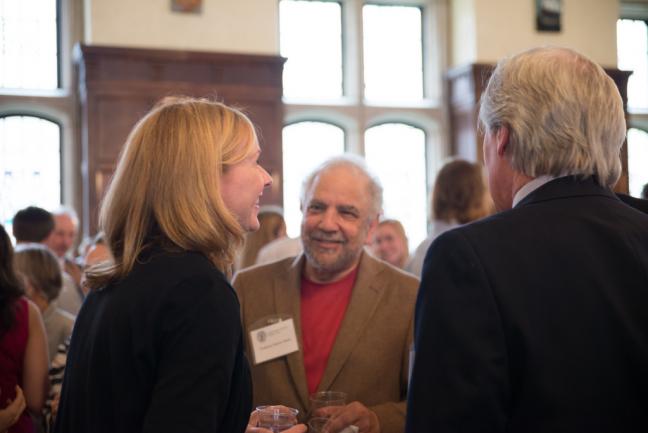 The Edward B. Bunn Award for Faculty Excellence, founded in 1967 by the College Student Council in honor of Father Bunn of the Society of Jesus for his years of devotion and service to Georgetown University as President and Chancellor, is presented to a member of the College Faculty who, in the estimation of the Senior Class, is admired and respected for his or her service to Georgetown students in the lecture hall and on the campus. "This is the third time Steve has won this award – with previous awards in 1987 and 1995," Dean Chester Gillis commented at the presentation of the award, which took place at . "Obviously, he has not lost his touch in the classroom but continues to inspire students," he added.
Congratulations, Professor Sabat (new window), on this richly-deserved honor.