Chandan Vaidya Promoted to Rank of Full Professor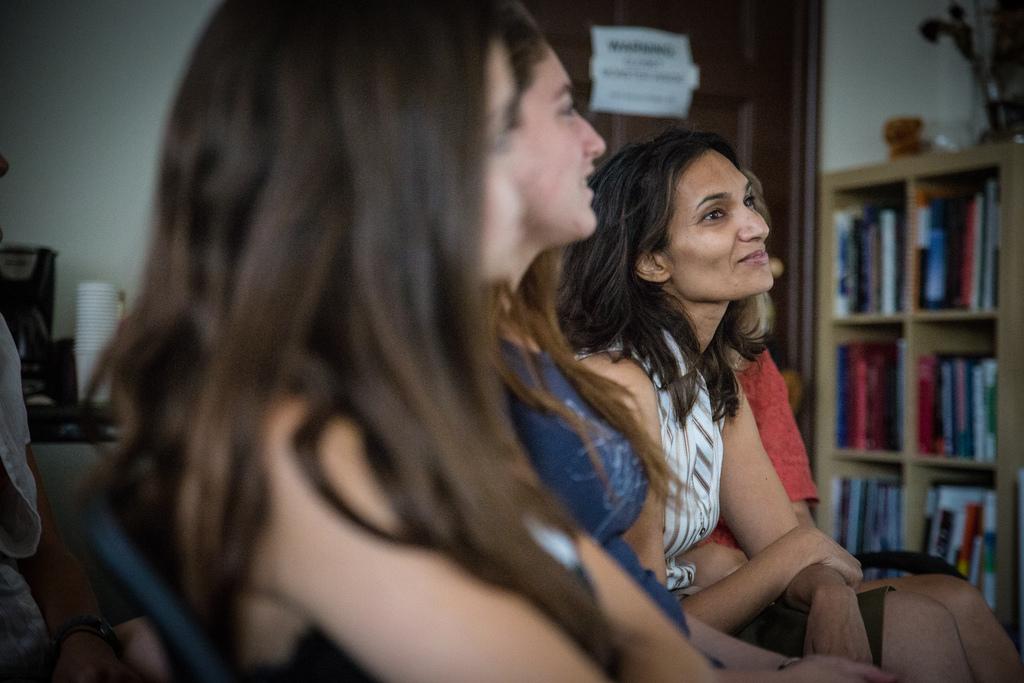 Posted in News Story
April 4, 2013 – We are pleased to announce that Chandan Vaidya (new window), Ph.D., has been promoted to the rank of Full Professor in the Department of Psychology. Professor Vaidya's exceptional work as a researcher, teacher, mentor, and colleague has made this a richly deserved honor — one James Lamiell, Professor and Chair, describes as "so richly deserved that it almost defies description."
Research
Professor Vaidya uses behavioral, neuroimaging, and genetic techniques to study executive control processes, memory, and learning. Specifically, her research focuses on two types of adaptive mechanisms: 1) processes that require little effort, such as learning from environmental regularities without intention or conscious awareness (termed "implicit memory" and "implicit learning"); and 2) processes that are effortful, such as voluntary control over thoughts and actions (termed "executive control"). She has published extensively on typically developing children and adults, as well as on atypical development, as in Attention Deficit Hyperactivity Disorder (ADHD) and Autism, which has implications for both basic research and clinical applications.
She and her students have been very active in presenting posters and talks at many major conferences. She also regularly gives invited talks in countries around the world. She reviews regularly for more than 40 journals and serves as a member of the Child Psychopathology and Developmental Disabilities part of the Biobehavioral and Behavioral Processes study section at the National Institutes of Health (NIH).
She is the Director of the Developmental Cognitive Neuroscience Lab in the Department of Psychology. She has had continuous external funding for her research there since her second year at Georgetown (2001), from sources including the National Science Foundation (NSF); National Institute of Mental Health (NIMH); and the National Alliance for Autism Research (NAAR). She has also received intramural funding, most notably the 2012 Graduate School Infrastructure Award. Moreover, she has been successful in helping her graduate students to obtain their own external funding, having sponsored three, and co-sponsored two, pre-doctoral awards since 2007, including highly competitive National Research Service Award (NRSA) grants.
Teaching and Mentorship
Professor Vaidya regularly teaches Research Methods & Statistics and Cognitive Neuroscience courses at the undergraduate level, the Seminar in Cognitive Neuroscience at the graduate level, and she contributes to several team-taught courses.
Her dedication to educating and training the next generation of scientists goes well beyond the classroom, though. She has a large number of undergraduate students in her lab every year, many of whom become authors on posters and some on journal articles. To date she has been primary mentor for eight Ph.D. candidates, four in Psychology and four in the Interdisciplinary Program in Neuroscience.
In fact, her laboratory acts as a student-magnet for training and lively discussion on the latest techniques and theories in cognitive neuroscience. She is known and admired for having a happy and highly productive lab, and she is attracting ever more outstanding graduate students. As Eric Murphy, a current graduate student in her lab, describes, "One of her great skills as a mentor is that her suggestions and comments always feel like genuine learning moments, rather than simple instructions on how to do something the proper way."
"Her relentless dedication and genuine curiosity to answer the research question 'why' through many different angles really inspires me to become more scientific and rigorous, while still enjoying my research" says Xiaozhen You, a postdoctoral researcher in the DCNL.
University Service
In addition to all her other work, Professor. Vaidya's service to the University has been outstanding at all levels. In addition to serving on numerous university committees, she helped found the Department's graduate program, where she had a significant influence on the creation of the Lifespan Cognitive Neuroscience track, and where she now serves as Co-Director of the Program. She was the founding Co-Director of the Senior Honors Program and has been a leader in building cognitive neuroscience across the Main and Medical Center campuses.