Bess E. Rosenzweig: Reflections by Sandra L. Calvert
Posted in News Story
February 16, 1991 – July 25, 2013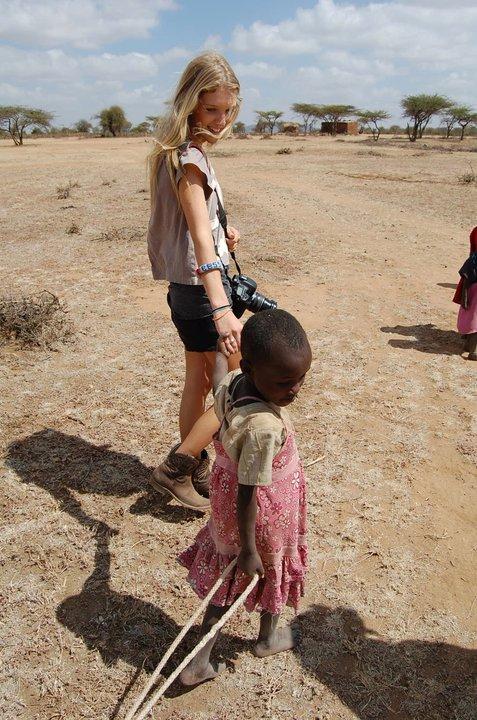 September 11, 2013 –
By Sandra L. Calvert
Bess Rosenzweig (COL 2013) was a woman of great compassion who was deeply devoted to her family and friends. Bess was a free spirit, an adventurer who lived life to the fullest. She lit up the room when she entered, and she left a little bit of magic behind her wherever she went.
Born in London and raised in Cambridge, Massachusetts, Bess spent many happy days on the seashore of nearby Nantucket with her parents, David Rosenzweig and Claire Clube, and her brother, Jake. In 2009, she graduated from high school at Buckingham, Browne and Nichols in Cambridge, Massachusetts. Bess then came to Georgetown University, graduating with a major in Psychology, a minor in French, and a certificate in African Studies. Her education reflected her wide-ranging interests and passions, which were deeply rooted in Africa.
As her academic advisor, I had the privilege of watching Bess grow and develop over time. Bess was my Renaissance student. I always looked forward to what she would say next, as her perspective was so very unique and thought provoking. When we were discussing how we were so connected to our technology in my Children and Technology seminar, Bess said that she never missed having access to media when she was in Africa. Her final paper about how the media promote eating disorders was brilliant, well written but most notably, filled with her great passion and insight about what was not right.
Professor Chentsova Dutton remarked that Bess brought a quiet and thoughtful presence to her class. She found Bess to be a student concerned with process, with truly learning, not with a product that was focused on a grade. Ms. Elisabeth McClure, her graduate Teaching Fellow, remembered Bess as a person who was appreciative of the time and effort that were given to her. Bess acknowledged Elisabeth in a very sincere way, making her feel valued as a person. Her genuine care for others was one of Bess's great gifts.
In her last trip to Kenya, Bess and her mum were killed in a plane crash in Aberdare National Park. Although Bess's life was all too short, she lived her life exceptionally well. Diana Matthews-Duncan described her granddaughter Bessy as her "World Pilgrim" who "offered solace, comfort and hospitality to just about everyone who entered her orbit, and her influence was enormous because she cared so much and wanted a better world." Bess understood what really mattered. She reached out and embraced people, and she touched their hearts.