Abigail Marsh Awarded Pilot Research Grant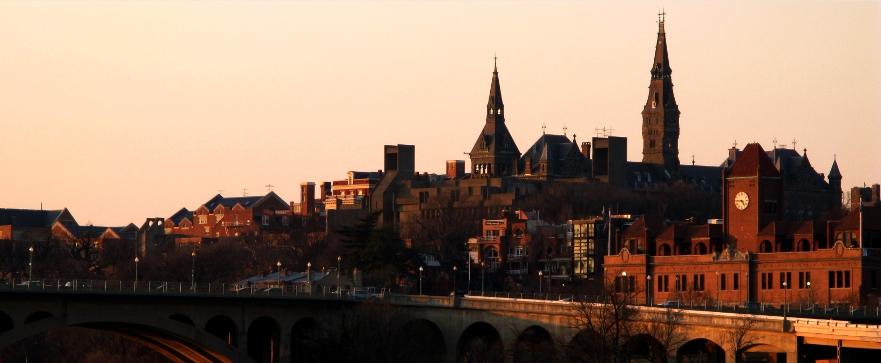 Posted in Faculty News News Story
May 21, 2013 – The proposed research is aimed at identifying distinct patterns of neurocognitive dysfunction in subgroups of violent detained youths and linking these patterns to clinical and criminal outcomes. To accomplish the proposed work, Professor Marsh (new window)has formed a collaboration with Dr. Matthew Biel and Dr. Enrico Suardi of the Department of Child Psychiatry at Georgetown University. Dr. Biel and Dr. Suardi are affiliated faculty at the Noyes juvenile detention facility in Rockville, MD and together have developed a protocol for testing Noyes detainees using the neurocognitive tasks developed by Dr. Marsh. This partnership will support important scientific, clinical and pedagogical aims.
First, this project is directly relevant to the goal of understanding serious youth violence. Developing effective and empirically derived risk assessment and treatment approaches for at-risk youths requires an improved understanding of the neural and cognitive mechanisms that are associated with violent behavior. Second, this project will serve important pedagogical aims. Undergraduate and graduate students in Dr. Marsh's laboratory will be directly involved in testing and will be able to shadow the clinical screening of study participants, an essential experience for students interested in pursuing clinical degrees. Clinical fellows will be involved in both testing and clinical screening procedures, which is important for those interested in pursuing research-based academic positions. The multidisciplinary nature of the project will thereby enrich the training experience of both research and clinical trainees. This project builds on Dr. Marsh's training in psychology and neuroscience, specifically in the assessment of risk factors for adolescent conduct problems using behavioral testing and functional neuroimaging.
Congratulations, Professor Marsh!