Dr. Anna Johnson Joins the Faculty
Posted in News Story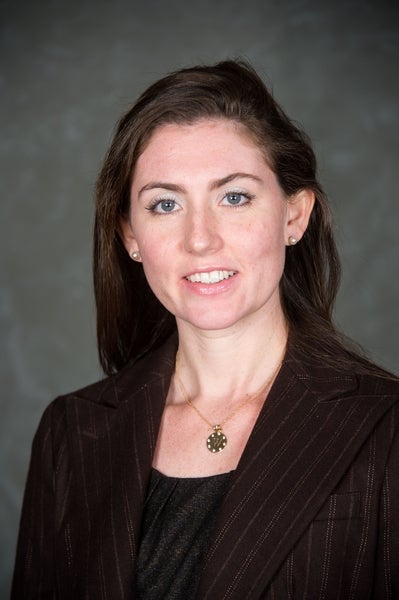 September 11, 2014 – The Department of Psychology is pleased to announce the addition of a distinguished new faculty member. Dr. Anna D. Johnson, who joined the Department as an Assistant Professor in the Fall, conducts research that sits at the intersection of developmental science and child and family policy. Specifically, she is interested in the role that public policies can play in enhancing the development of low-income children.
Dr. Johnson's primary research focus has been on the potential of early intervention, in the form of early childhood education and care programs, to reduce school readiness gaps between low-income children and their more advantaged peers. To this end, she has studied extensively the use of the federal child care subsidy program and its effects on child care quality and child development. A second line of research investigates child- and family-level vulnerabilities that may moderate the association between early intervention participation and later child outcomes. Among these vulnerabilities are child special needs status, child temperament, and parental immigrant status. In a third line of work, Dr. Johnson is considering associations between other threats to child wellbeing, including food insecurity and maternal depression, and child and family outcomes. She is also extending her work on predictors and consequences of child care subsidy receipt to explore participation in and effects of other cash, food, and medical assistance programs.
Dr. Johnson holds at Ph.D. in Developmental Psychology, with distinction, from Columbia University, and a Masters in Public Administration from Columbia University's School of International and Public Affairs. Before beginning her faculty position at Georgetown, Dr. Johnson completed a post-doctoral fellowship in Georgetown's Psychology Department. Her fellowship was funded by an individual National Research Service Award (NRSA) from the National Institute of Health (NIH).
Congratulations and a warm welcome to Dr. Johnson!